Full of magnificent colors, autumn can be refreshing after a long, hot summer. Booking.com shares a selection of the world's best places to discover fabulous fall foliage, based on thousands of endorsements from previous travelers. From spectacular mountain escapes to city splendor, here are the perfect accommodations for your favorite fall activities.
Kyoto is one of the best places in the world to watch the autumn leaves bursting into color. The peak of fall foliage is usually during November, when the beautiful maple trees become red and hundreds of temple grounds shine in red and yellow.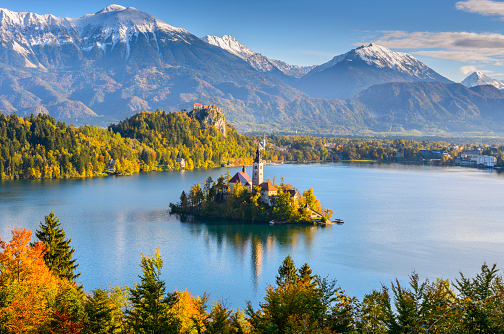 During autumn, Lake Bled takes on a whole new look. The picturesque island in the middle of the lake is postcard-perfect, with green, yellow and orange colors dominating the lush forests around it. Travelers can stroll around the lake or rent a bike to explore the scenic hills.
Where to stay: Lake Bled Apartments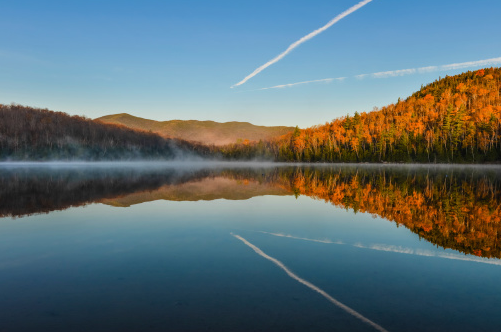 Lake Placid offers a beautiful autumn lakeside scene with autumnal shades. Enjoy a cup of coffee as you admire the red and gold colors reflecting on the calm waters.
Where to stay: Mirror Lake Inn Resort and Spa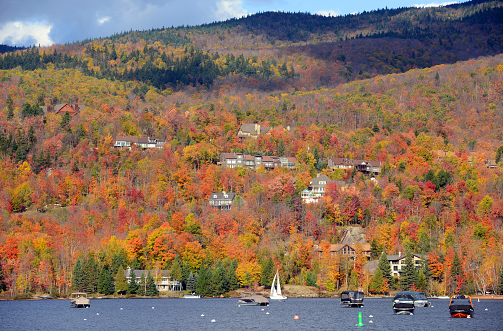 Many travelers around Canada choose Mont-Tremblant to enjoy the changing autumn leaves. A ride in the panoramic gondola will take you to the highest peak of the Laurentians, where you can enjoy the unfolding yellow, orange and red hues, or take an exhilarating bike or horseback ride right through their midst.
Where to stay: Auberge Le Lupin B&B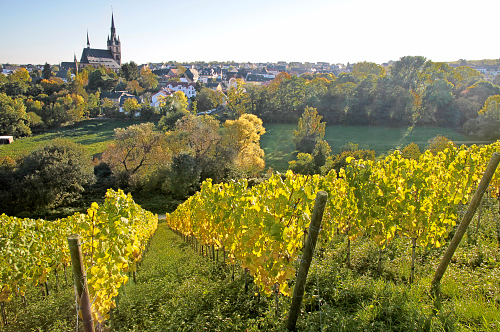 Kiedrich, Rheingau, Hesse, Germany
Travelers come to the picturesque town of Kiedrich to enjoy colorful vineyards and delicious wines. With its fresh air and mild weather, there's no better way to beat post-summer blues and embrace the new season.
Where to stay: Hotel und Weinhaus Zum Krug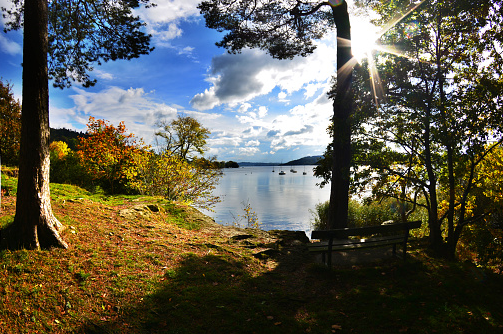 A symphony of autumn colors greets visitors to the stunning Lake District in North West England. Popular for its lakes, forests and mountains, this beautiful national park is the perfect spot to enjoy the glory of the fall foliage.
Where to stay: Crow How Country Guest House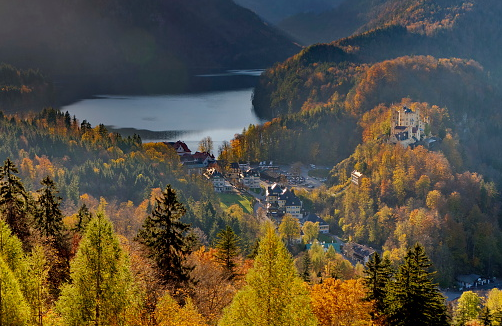 This lovely forest washed with the colors of autumn and dramatic contrasts completes the dreamy scenery around the romantic caste of Castle of Hohenschwangau. Autumn is a great season to visit Neuschwanstein and Hohenschwangau Castles thanks to mild temperatures and the breathtaking, fairy-tale scenery.
Where to stay: Hotel Sommer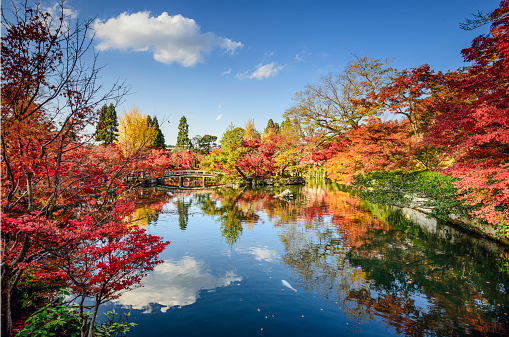 Autumn is particularly special in the vibrant capital of Tokyo. Make the most of the gorgeous colors and enjoy unforgettable visits to the city's countless parks and botanical gardens.
Where to stay: Palace Hotel Tokyo
HuffPost Brand Forum is a paid program that allows companies to connect directly in their own words with HuffPost readers. For more information on Brand Forum, please contact BrandForum@huffpost.com.
Travel tip of the day
Powered By Vacation Travel 101
Download 100 Travel Tips Today