I did my first ever solo trip at 35. I was separated from my now ex-husband and I loved to travel. However, most of my friends were married so I really didn't have anyone to go on holidays with – gosh did I feel like a bit of a loser! Added to that high self-esteem was the fact that I was terrified to go away on my own.
What if I didn't speak to a single person the whole time? What if I got really depressed as a result? What if something went wrong? What would I do in the evening? The whole notion of singles holidays over 40 was daunting!
It's almost funny to think back on that now – almost! I clearly remember those feelings. It is now 10 years later and I have done quite a few singles vacations over 40s, a lot more trips with people I have met along the way, organized trips, partners at the time, trips with friends and family – you name it.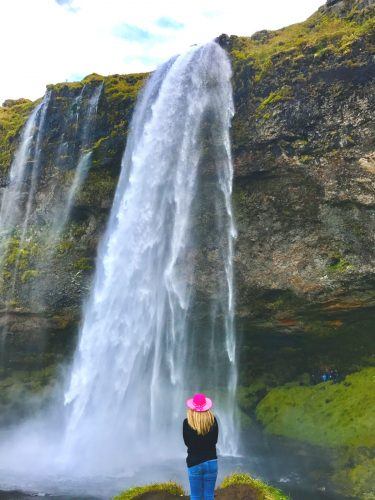 Travelling alone doesn't need to become the way you always travel – instead, it becomes part of the mix. Once you start traveling alone it is amazing how many people you meet as well as others in your life that come forward and issue invitations. Anyway, you're not at this point yet but I wanted to offer comfort that you are not destined to do every holiday alone for the rest of your life!
So I am assuming going into this that you would probably like to meet other people on your singles vacations over 30. If you are annoyingly completely unconcerned about traveling on your own you are probably not reading this post!
So here are my top tips:
Singles Vacations over 40: Do something organized
One of the best ways to do a solo trip is to do it with others. This doesn't need to be other solos – it can be learning to scuba dive, a cooking trip, a photographic trip etc etc. A singles holidays over 40s that starts on a certain day means your first day will be the first day for other people – and this is one of the easiest ways to meet people.
Also, there will usually be something organized to introduce everyone to each other and there will usually be planned activities. If you do want to meet people I highly recommend attending as many planned activities as you can stand. Again doing a class or having a meal is one of the best ways to meet people.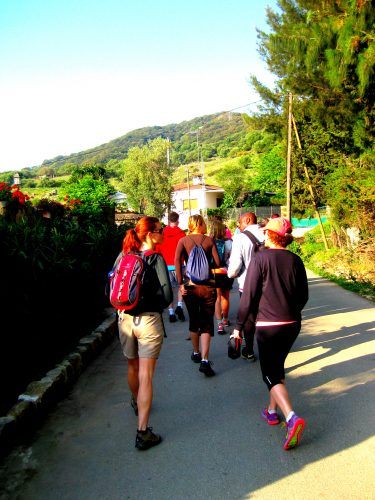 My first vacation as a single over 30 was an organized yoga week in Italy. Everyone arrived the same day and it was for a week. There was yoga every morning and then breakfast. Days were fairly free with potential activities. Then there was late afternoon yoga and dinners you could choose to attend or not. I met other people the first night and knew everyone by the end of the week. I also ended up staying in contact with three girls from the trip after I left.
For something a bit different why not try living a life Unsettled? In August of 2017 I spent a month living life Unsettled in Medellin Colombia and loved it! Unsettled is a fantastic concept. Essentially it aims to give people the experience of living in a city for a month rather than being a tourist.
The way it does this is that it has about 25-30 people sign up, organizes apartments and a coworking space and sets up activities that you can participate in as much or as little as you like. The other people on the trip are your community, the hosts act as your connection to local life and having an apartment and work space means it feels more like living.
They choose brilliant locations from Buenos Aires to Cape Town to Barcelona . I highly recommend checking them out. If you decided to live life Unsettled then use the code "FRIENDSOFUNSETTLED"  and tell them that the Boutique Adventurer sent you for a discount of USD$150!
Holidays for Singles over 40: Head to a spa/fitness/yoga etc retreat
Again it is ideal to arrive at one of these locations for a programme retreat/course. Many will have weeks that kick off on a certain day. However many do not. For those that do not have set weeks again, I would advise attending as many classes/walks/activities as you can manage. It continues to be the easiest way to meet other people in a natural construct.
Take a deep breath and introduce yourself to the person closest to you. A hi this is my name and I'm from x – how about you? Is all you need to get going. If you are feeling brave it is often good to say that you are travelling on your own for the first time and a bit nervous.
In the majority of cases, this will result in a come eat with us offer then or later. I am assuming you can say this without tearing up – that might put people off a bit J. And don't feel you should only speak to others on their own. Couples, in particular, are great for a chat – and very likely to invite you to join them for meals. They are often getting a bit bored with each other and keen for some new company!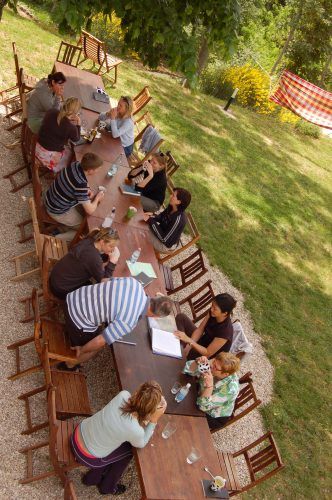 Quite a few of these types of places now have talking tables at dinner. These are designed for those on singles holidays – and often frequented by non-solo travelers as they can sometimes be the most fun place to be at dinner! This is certainly the case at Kamalaya (see my key tip below). Most will have this on their website or ask about it when you are booking.
Read my complete post on Spa Holidays Solo here.
Here are some great books around solo travel:
Singles Holidays over 40s: Podcasts
I love a good podcast and there are SO many! However, podcasts are particularly great for the solo traveler for a few key reasons. Firstly I always find having someone in my ear makes me feel less alone. Secondly, you can download them on your phone and then play them anywhere – even without reception.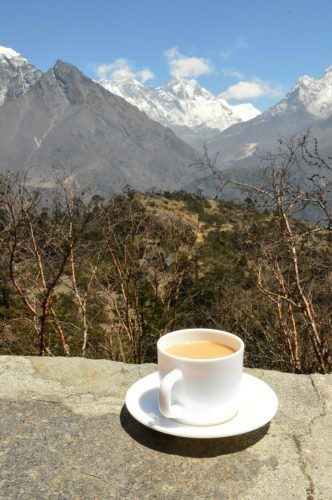 Thirdly you can be sitting at a bar or a table and have your headphones in and people won't know. This is good because most people won't approach someone obviously reading a book. But if it is just headphones they won't realise until they approach you that you have them in. It is always a good idea to sit at the bar/bar area rather than a formal table as it is much easier to chat to those nearby as it tends to be more relaxed and have the seats closer together.
One of my favourite Podcasts for travelling is Dear Sugar. This is by the wonderful Cheryl Strayed and is an online advice column. It is very absorbing and if you are feeling lonely it is always good to know that everyone is going through issues not just you.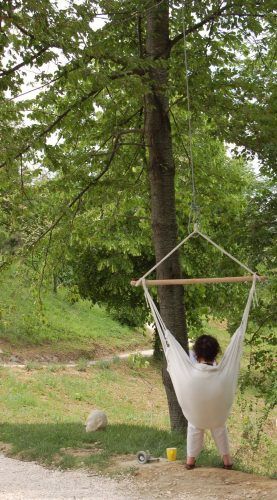 Vacations for Singles over 40: Create a blog
This does not need to be a big full on blog. You can set up a free blog on word press easily and for no cost – for those of you that don't know it is essentially an online diary. The great thing about doing a blog is that it gives you a sense of purpose when you are travelling on your own – you are doing research for great things to do/places to eat to write it up for your blog. Not because you are someone who has no one to go on holidays with J – you are almost like a glamourous journalist!
It is also a great conversation topic. I can't believe how interested everyone is when I tell them that I am a travel blogger. You can also use it to start conversations. If you are at a bar/tourist site/class whatever when you say hi to someone you can say that you are a blogger and would be interested in their opinion of whatever it is that you are doing – whether you are or aren't. It is also a great thing to tell say a bartender or a hotel owner as you can then find out more about the hotel/bar and get to know them better – and they are more likely to introduce you to other guests.
I also find blogging great fun but that's me. Remember you can always be just starting one – it doesn't need to be a full-blown blog with 100,000 followers.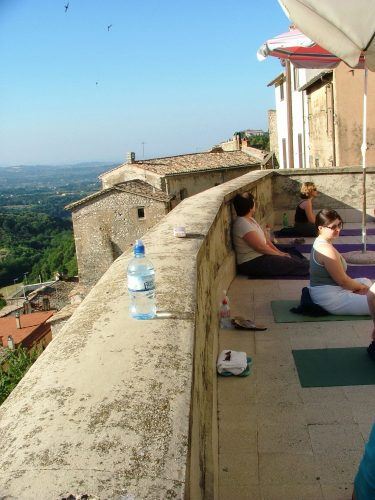 Single Holiday over 40: Consider the USA
America is very friendly – and I assume if you are reading this you speak English so it will be easy to communicate! Americans are much more likely to chat away to someone on their own and much more likely to keep a conversation going. This also holds for meeting Americans in other locations around the world. This is particularly true in bars – and if you are a single female traveler!
Tours for Singles over 40: Organised tours designed for solo travelers
I have excellent news – you are not someone who is doomed to travel alone forever and most likely die alone – you are at the crest of a hot new trend! You are a trailblazer! Travelling solo is the hottest growth area in the travel industry – and it is focused on those over 35!
I have been watching this sector for 10 years and in the last couple of years there has been an explosion in the number of companies offering single only tours, solo travel-based companies, no single supplement, solo weeks – you name it.
I will share my companies list in an upcoming post as it is quite long! For the moment just google trips for solo travelers and you'll see the results coming through! A key tip here is don't just limit yourself to your own country. Australia has quite a few solo travel-focused companies as does the UK.
Major travel organisations like Exodus also have special solo travel offers on many of their trips which mean that you can expect a larger percentage of the group to be travelling solo. I find this tends to increase the more physically strenuous the trip is as these are the hardest ones to find others who want to go eg cycling trips, climbing mountains.
Read my complete post on Tours for Singles over 30 which has a long list of specialised solo tour companies.
7. Have loads of fun good books with you in case you start to feel lonely
8. My top tip – Kamalaya
I will be writing quite a few posts in specific places/hotels/spas/companies for solo travelers. But as this is my first in that series I thought I would share with you my single best place for solo travelers. This is where I would and have sent newly single friends who are terrified of travelling on their own for the first time. Kamalaya is on Koh Samui in Thailand. It is one of my favourite places in the world.
Read my Dedicated Post on Kamalaya Here
I have been twice – once solo which was my first trip. It is an absolutely stunning place (dedicated posts to come) and fabulous as a retreat. What elevates it for the solo traveler is the wonderful friendly feel of the place. Everyone is so welcoming and that extends to the guests. There are lots of classes and everyone tends to chat with those nearest to them – particularly before the class starts. Best of all there is a talking table in the evening that is the place to be in the restaurant. I have met many interesting people at Kamalaya. Oh and at any given time about 40% of the guests are traveling on their own. There are not many couples so it is also a great post break up place as well.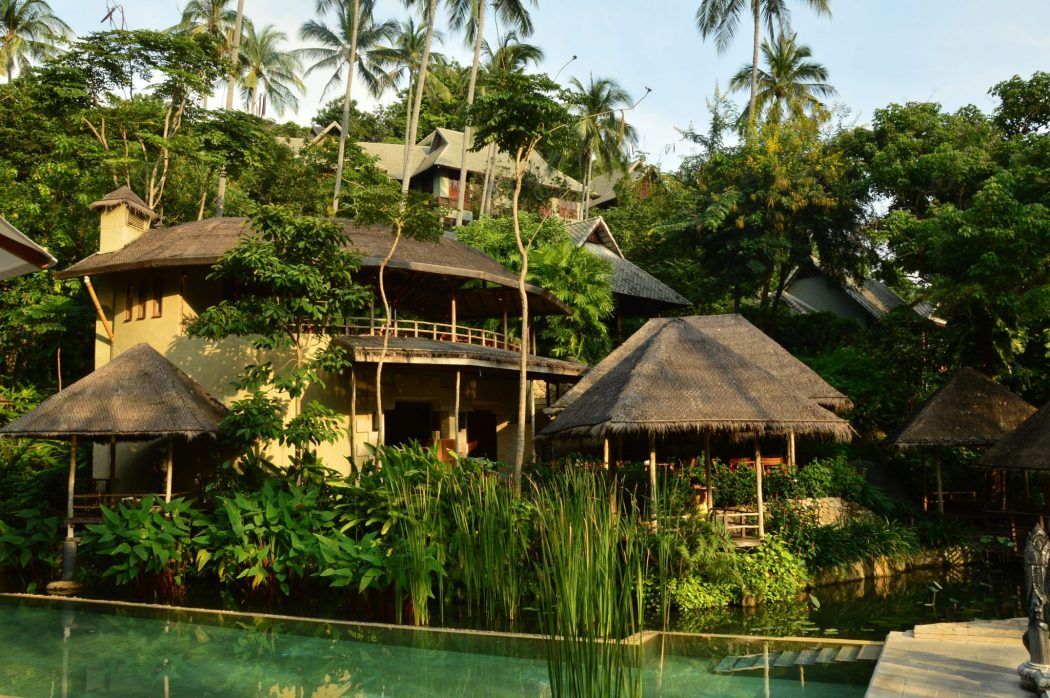 Travelling solo can be great fun – and also a bit addictive as you can do what you like when you like! But it is tough when you first start. Luckily I have been doing this and researching it for 10 years so I will be sharing more posts with you about company names, where to stay and lots lots more.
If you've got some outstanding questions Read my post on the Key Questions asked by people Travelling Solo.
Singles Vacations over 40: Useful Links
Like this Post? Why not Pin It?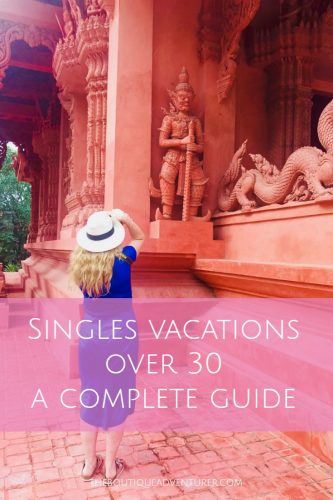 Want to read more about travelling solo?
I put all my favourite blogs and articles on solo travel on my Pinterest Board. Click here to follow
And check out the Solo Traveler website – if has great info for solo travelers and some great deals
Click here for Travel Insurance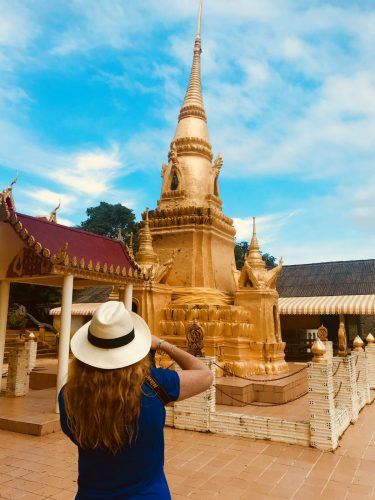 And Check out Solo Holidays Here
The Best Travel Places for Singles Travel
Here are four travel companies that specialize in offering solo travel group tours: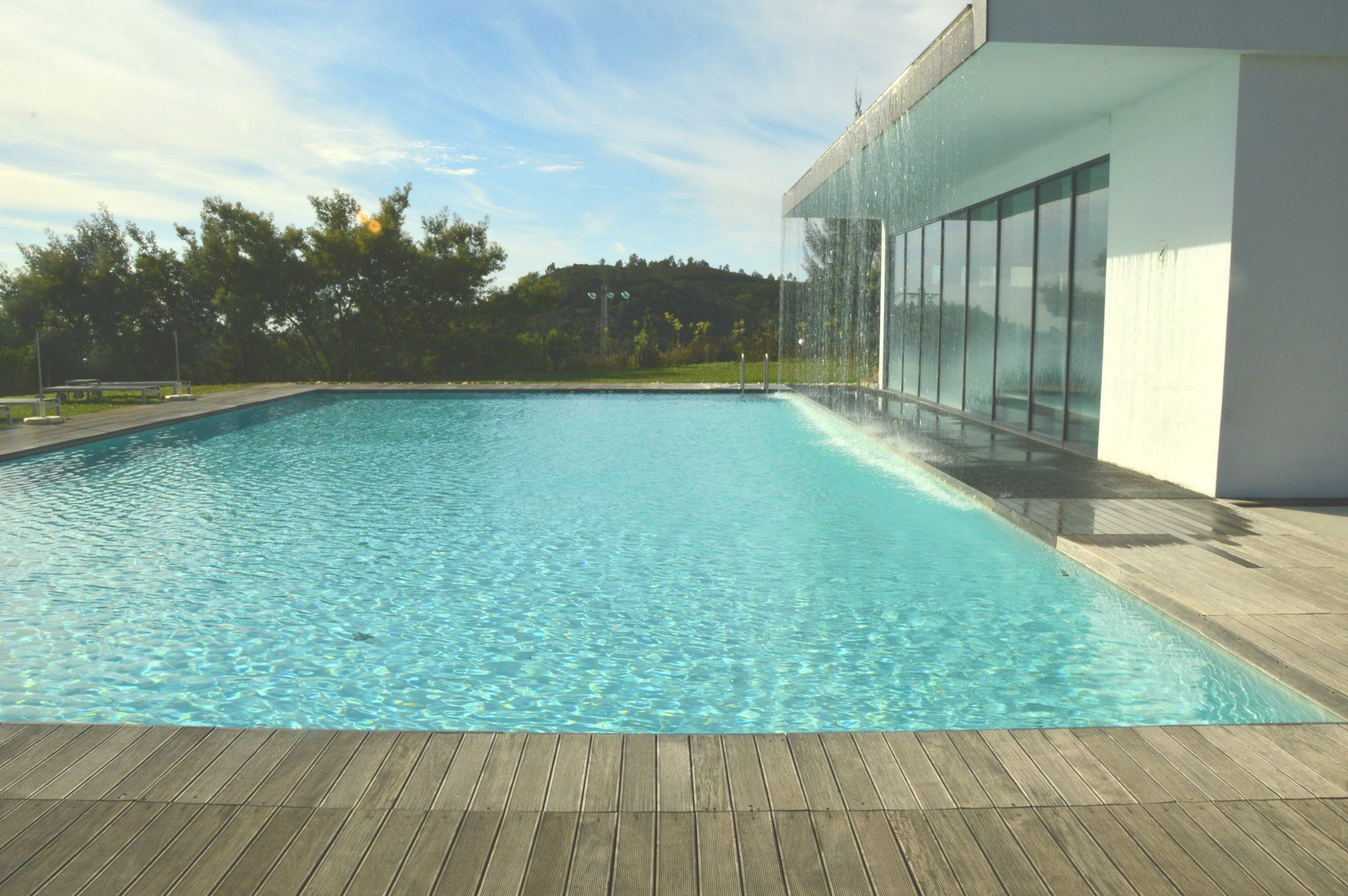 If you clicking through on the links that appear on my blog posts around flights, accommodation, tours, travel insurance etc. I get a small commission if you end up buying on these sites. Just wanted to let you know.
Summary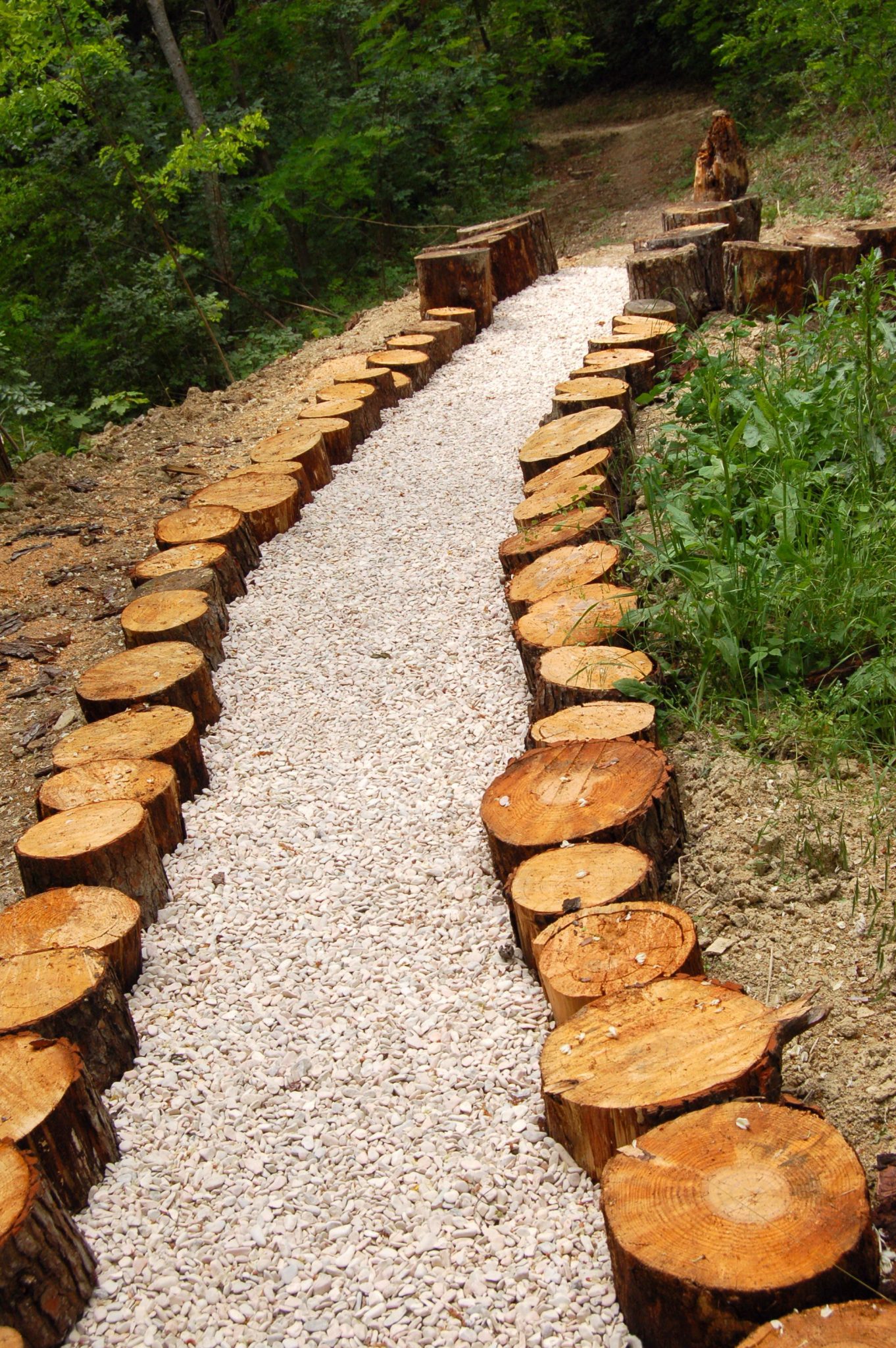 Article Name
Singles Vacations over 40
Description
Singles Vacations over 40s can be tricky to find – and particularly intimidating when it is your first time. Here is your solo travel guide
Author
Amanda OBrien
Publisher Name
The Boutique Adventurer
Publisher Logo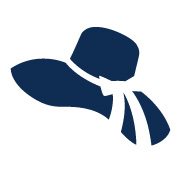 ---
Also published on Medium.
headline
Travel tip of the day
Powered By Vacation Travel 101
Download 100 Travel Tips Today