Summer To See Record Number of Transatlantic Flights From US to Europe
Travel advisors in particular are already well aware that the number of Americans traveling to Europe has absolutely skyrocketed this summer, with the United Kingdom taking the top spot among the most popular destinations in the region.  
Now, air travel intelligence company OAG (which stands for Official Airline Guide) has released an eye-opening market analysis of this summer season's record-setting figures for Transatlantic flights between the United States and Western Europe.
OAG stated that air travel between the U.S. and the Continent was among the first long-haul markets to recover post-pandemic, with most airlines adding those routes back as soon as possible. The data and analytics company called the destination's degree of recovery "quite remarkable", given that it's only three years since COVID-19 obliterated the market. 
In evaluating the industry's progress since pre-pandemic times, OAG credited Transatlantic travel's bounce-back to, "A combination of family connections, Florida thrill seekers, London shoppers, and even modest business travel," saying that, "For many, crossing the Atlantic is no longer a 'long-haul' [undertaking], but a chance to binge on a Netflix series and avoid the wi-fi." 
Today's Transatlantic Boom
According to the latest data from OAG's Schedules Analyser, Summer 2023 will see more than 111,400 scheduled flights inbound from Western Europe to the U.S., equivalent to about 530 per day, and presumably a similar amount headed in the opposite direction each day.
Looking back to a decade ago, in summer 2013, 80,416 flights across the pond were scheduled between the U.S. and Western Europe, indicating an almost 40 percent increase in air travel between the two areas within a 10-year span.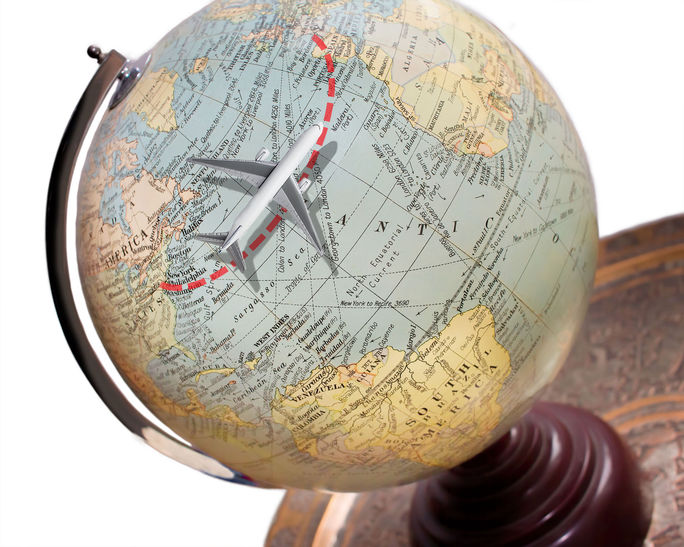 Industry Shake Ups
In identifying the factors responsible for this summer's record-breaking activity, OAG also compared current flight operations to turn-of-the-millennium conditions. It noted that, in Summer 2000, 45 carriers (including some that have since ceased operations) were flying Transatlantic routes.
At the time, British Airways was the single largest operator of such services, with more than 8,500 flights, (around 40 daily services) running between the two global regions, while Delta Air Lines followed second, trailed closely by American Airlines in third position.
However, various U.S. mergers, European airline collapses and consolidation among Central European carriers, as well as the influence of airline alliances, caused carrier numbers to decline. There are now just 37 airlines operating Transatlantic flights for Summer 2023, although the size and scale networks have increased considerably.
In fact, the impact of consolidation has resulted in the "Big Three" U.S. carriers now dominating the market by frequency, boasting roughly 60 percent more flights than their largest European-based competitor, British Airways.
Fewer Airport Pairs
OAG also examined the number of airport pairs for routes between the U.S. and Western Europe. Looking at the U.K. as an example, it noted that there are now 13 fewer pairs being operated this summer, versus the 2019 season. Yet, the overall number of scheduled flights has grown by close to five percent, with around 1,500 more being operated.
The firm explained that, following a major disruption like the pandemic, airlines will generally drop lower-frequency routes and revert back to their core networks, which explains this summer's 14 percent increase in flights between London Heathrow and New York City's John F. Kennedy International Airport (JFK).
Regardless of these changes, "With more flights, strong demand, and capacity once again under pressure in many markets there is every reason to expect this summer to be a record revenue-producing period for airlines across the Atlantic," OAG said.
---
For the latest travel news, updates and deals, be sure to subscribe to the daily TravelPulse newsletter here.

Topics From This Article to Explore