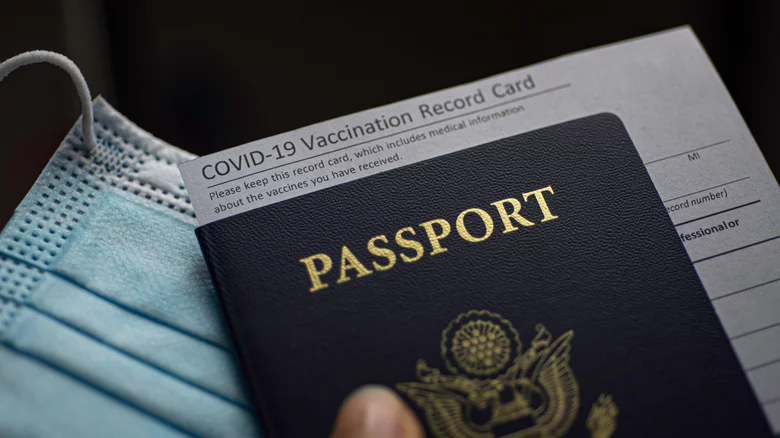 Why Traveling Is About To Change Drastically Based On Your Vaccine Status
Thanks to the coronavirus pandemic, many of us have learnt not to take things for granted. On a smaller scale, we're likely to found a renewed pleasure in doing simple things like exercising outdoors, going shopping, or dining out without worrying about catching COVID-19. And on a larger scale, many of us are probably looking forward of being able to set foot inside an airplane again, whether the destination is inside the country, or abroad.
So it will be good to know that life is about to get much easier for those who are fully vaccinated and plan to travel in and out of the United States. From November 8, all persons who can prove that they have been fully vaccinated against COVID-19 will be able to travel freely in and out of the United States, as long as a traveler can produce a negative PCR test which was taken 72 hours — or three days — before arrival (via USA Today).  
What 'being vaccinated' means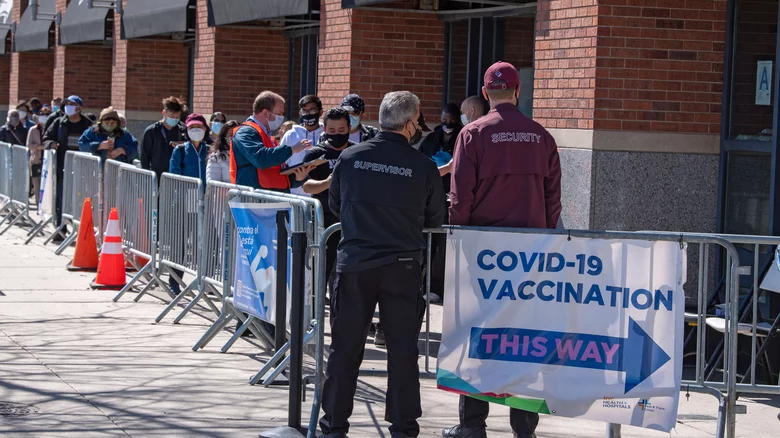 Just so there is no ambiguity or confusion, the CDC defines being fully vaccinated as those who have had two weeks or 14 days pass since they received a single dose COVID-19 shot, or the same period of time after their second dose in a two-shot series. Anyone who falls outside of these definitions is required to produce a negative COVID test result, taken no later than 24 hours before a journey. The new travel restrictions apply to all travelers who are arriving in the United States, regardless of whether they are US citizens, immigrants, or non-immigrants.
It is important to note that the CDC has made provisions so that the unvaccinated can travel, but this will mean getting a negative PCR test within 24 hours before you fly. Travelers who have had COVID can also produce what is called a "documentation of recovery" — which proves you have had the illness but are cleared to travel — and this is good for 90 days (via USA Today).
Vaccine Status : Science-based protocols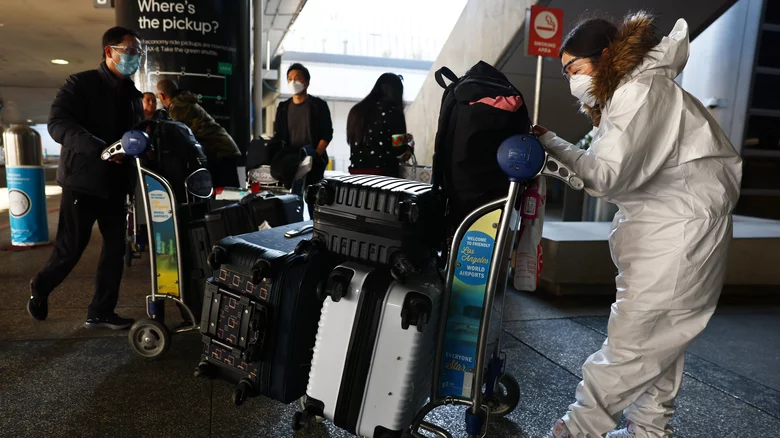 The new system mirrors others currently in place in England and in the European Union, which allow for slightly more relaxed travel regulations for those who are fully vaccinated. The BBC reports that PCR tests will be waived for those who have been vaccinated and with lateral flow tests to be given instead, while the unvaccinated are required to stay home and self isolate for 10 days when traveling to England; they will also be required to pay for PCR tests, which can be expensive. The European Union also specifies that only vaccinated persons and essential travelers can enter the region, and all need to take a PCR test no more than 72 hours before arrival.
Biden administration officials have described the new policy as "strict safety protocols that follow the science of public health to enhance the safety of Americans here at home and the safety of international air travel." And if the policy safely brings together loved ones who have been separated since the start of the pandemic, that's good news.